Drop The Belt Blog
Page 1
Impact Wrestling Giveaway "No Surrender" in Las Vegas, NV 2/24/2023
Feb 17, 2023 by goukijones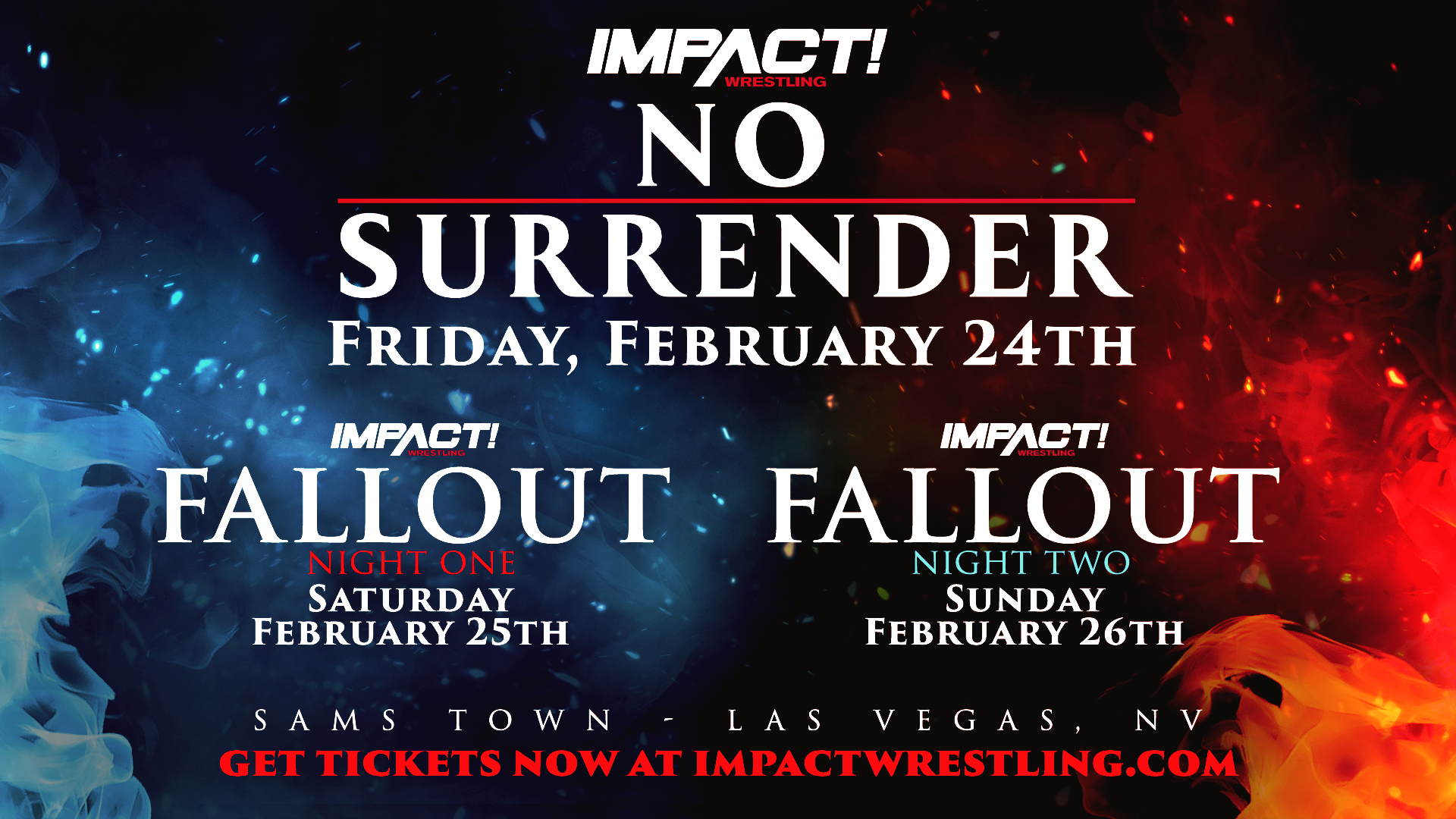 ---
IMPACT Wrestling presents "No Surrender" in Las Vegas, NV at Sam's Town Live! Don't miss your chance to see your favorite IMPACT stars in the ring, as they battle it out for glory on February 24th, followed by Fallout on February 25th and 26th. Get your tickets now at ImpactWrestling.com and be a part of the action!
---
Win a pair of FREE Tickets to 1 of 3 nights of Impact Wrestling from DropTheBelt.com.
To enter sign up for DropTheBelt.com and verify your email.
Leave a comment on any brand's scoreboard.
WWE - https://wwe.dropthebelt.com/results
NXT - https://nxt.dropthebelt.com/results
AEW - https://aew.dropthebelt.com/results
Winner will be announced on Wednesday February 22, 2023.
NEVER MISS A MOMENT! Email Notifications are LIVE!
Jul 21, 2022 by goukijones
Hello DTB Subscribers and members. We are announcing that we have added a new notifications feature. You will now be notified when the Trade Window opens and closes. When Scoreboard/Result pages open and are finalized. When your draft is scheduled, begins, and has ended. Plus Pick'em ticket notifications including when the Pick'em Ticket is Announced, Open, and your Last Chance to get your picks in right before the PLE/PPV. You will only be notified for brands that you have an active league or team.

You can edit these preferences on the main site by clicking My Profile on DropTheBelt.com.

https://www.dropthebelt.com/Account/notificationpreferences

NEVER MISS A MOMENT!
DropTheBelt.com Fantasy Wrestling Extended Statistics Update
Jun 8, 2021 by goukijones
We have added more detail to our Fantasy Wrestling Stats. Clickable links that take you directly to particular shows, bonus points, stipulations, and championships. Go to any wrestler on the roster to check it out. Available on all 3 brands.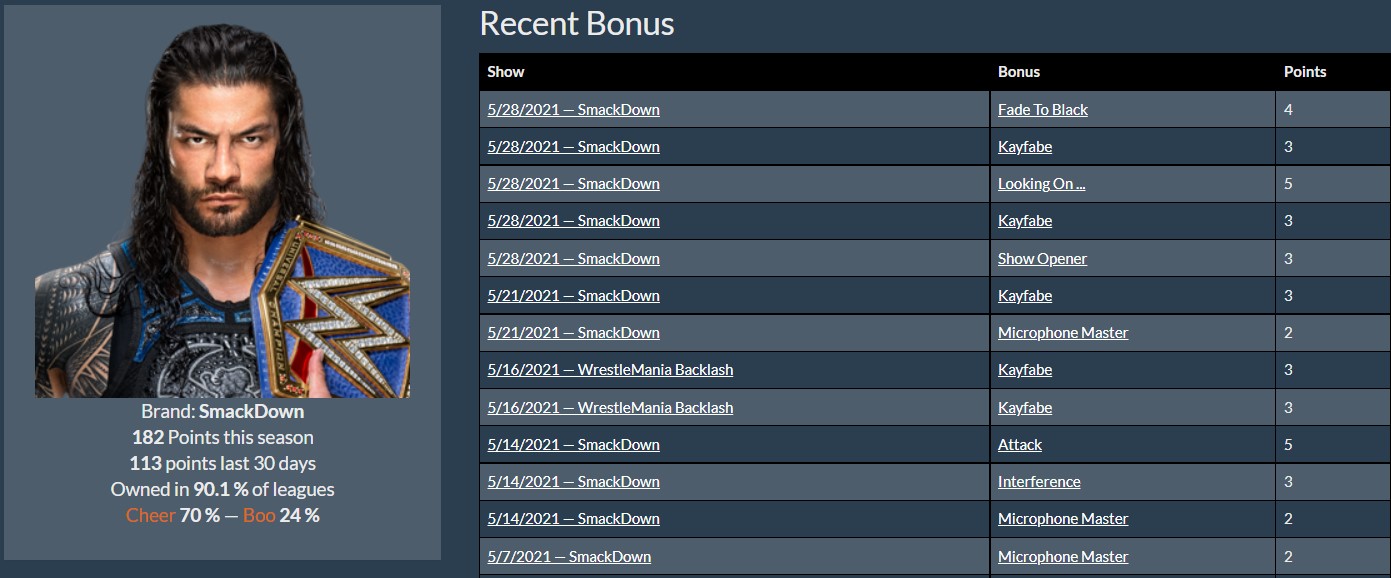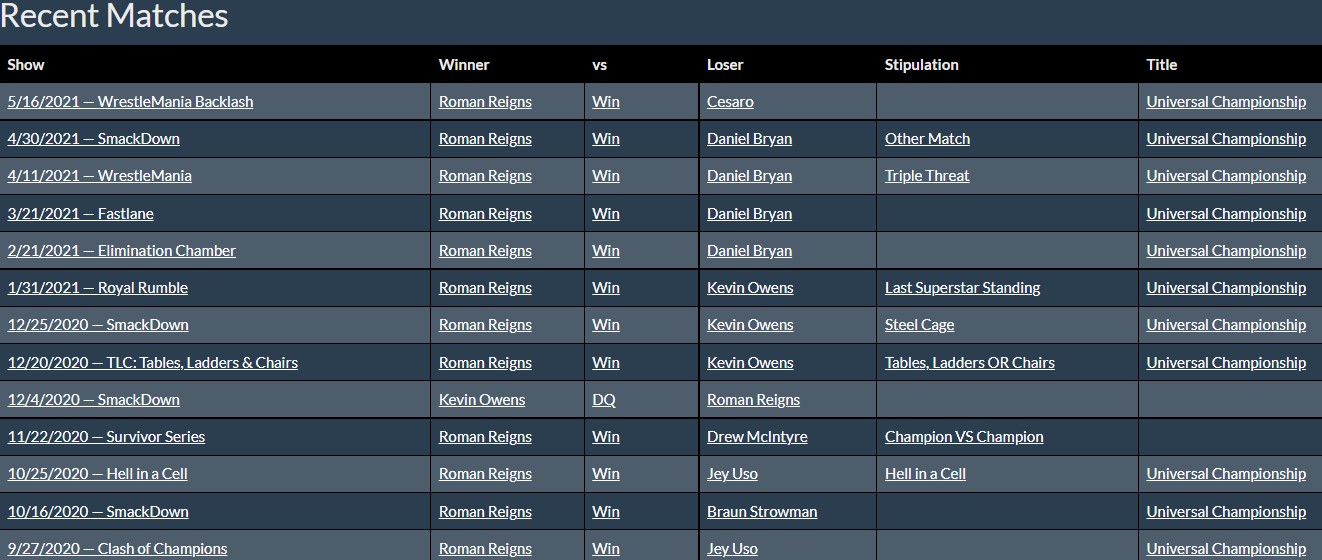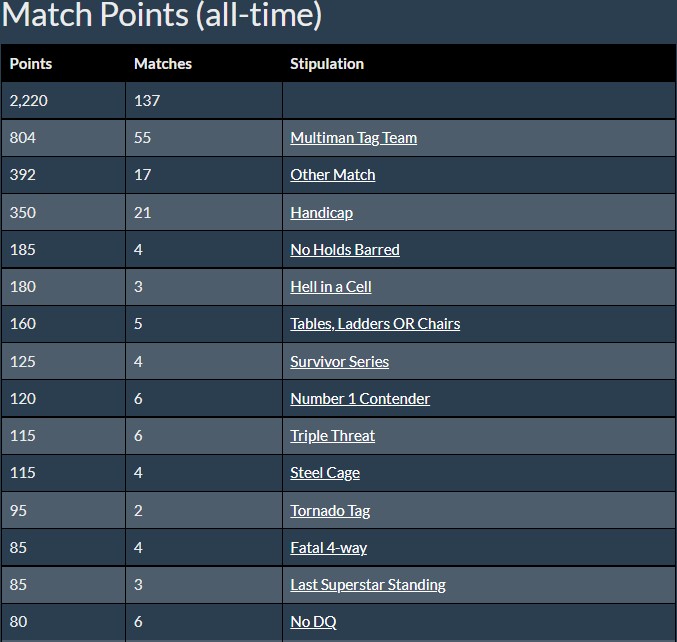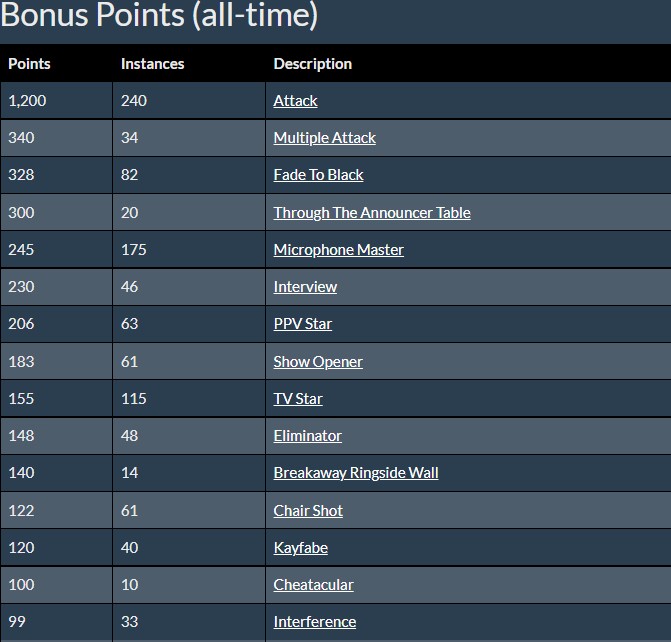 Thank you for subscribing to DropTheBelt.com. We'll have more updates coming soon.
Updated Jun 8, 2021 by goukijones
GIVEAWAY - Win 3 Free Months Of DropTheBelt Fantasy Wrestling. TLC Season 2020. 3 Chances To Win!
Aug 1, 2020 by goukijones
Winners will be announced during SummerSlam 2020.
Contest prize. 3 winners (3 Grand Prize winners total, 1 winner per platform) will be selected from Twitter, Facebook, & Instagram. Each winner will receive 3 free months of DropTheBelt Fantasy Wrestling SUPERSTAR subscription. Which will run from right after SummerSlam 2020 through TLC: Table, Ladders, & Chairs in December. Subscription includes: Commissioner Association access - create one private league and invite up to 4 friends or other DTB members for FREE. 1 Entry to each PPV Pick'em Ticket during the season.
Enter 1 way or do all 3!
Twitter
How to enter. Follow @DropTheBelt. Like the contest Tweet. Retweet and comment on the contest tweet.
Facebook
How to enter. LIKE DropTheBelt. Like the contest post. Comment and share the contest post.
Instagram
How to enter. Follow DropTheBelt. Like the contest post and leave a comment. The winner will be picked based on our favorite comment.
Updated Aug 8, 2020 by goukijones
Welcome to the DTB Blog
Jun 6, 2020 by BatRastered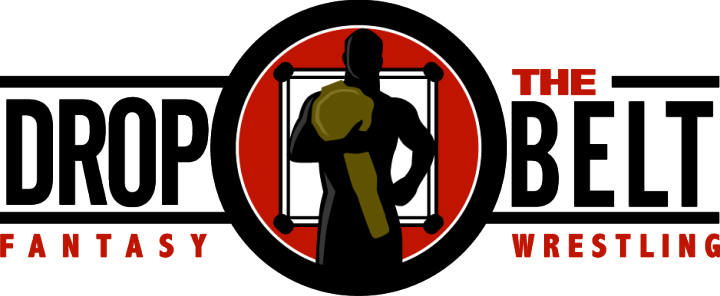 Hello there!
This blog will be where we post news and information about the website itself (i.e. not about wrestling, just about our sites).
In the meantime, get ready for our new AEW fantasy season beginning on June 10, 2020!
Updated Jul 27, 2020 by goukijones